All Entries Tagged With: "near miss reporting"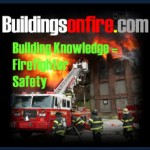 The Albuquerque Fire Department seeks to improve operations from past performance Four firefighters with the Albuquerque (NM) Fire Department were injured during operations at a three-alarm fire that injured raged through the Royal Crown Apartment Complex in southeast Albuquerque on Friday February 4, 2011. The injured firefighters were among four who fell through the floor […]
Have you heard about the National Firefighter Near-Miss Reporting System (NMRS)? Have you used the NMRS Reports, or submitted a near miss event? Did you know there is a wealth of resources available on the NMRS web site or that there is a Report of the week that is published weekly? If not, this is […]
                                                    Maintaining focused situational awareness during all phases of fireground operation is mission critical for operational integrity and firefigher safety. Don't forget value added task assignments and ensuring you always maintain effective and appropriate collapse zones.