By Christopher J. Naum, SFPE on Jan 16, 2011 with Comments 0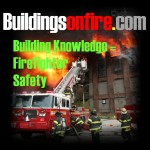 Modular homes are built using an engineered approach to produce buildings in a more efficient and cost effect method that can deliver lower home prices per square foot. Instead of the traditional stick-built, on-site construction methods, most of the work is pre-fabricated at an off-site climate controlled factory. As each sub-section is finished it is transported to the building site and constructed together using the same methods the current stick built homes use.
Everyonegoeshome.com Learning Media Center.
A recent informational video was produced and developed on Residential Modular Construction Fires -Lessons Learned. This video discusses the hazards and lessons learned from fighting fires in modular construction homes. Chief Kevin A. Gallagher, Acushnet Fire & EMS Department, MA presented an informative session on operational issues an insights on construction methods and practices.
Everyonegoeshome.com Training Program HERE
Based upon the information presented in the EGH video, here's some additional information to increase your awareness on this construction system and process. The question is this; "Are you aware of Modular Construction taking place in your response district, first-due area, greater alarm locations or mutual-aid districts?" Operational strategies, tactics and task assignments at buildings constructed of modular construction will perform differently than those of engineered, conventional or legecy construction, continuing the challenages in identifying building construction features, occupany risk and selecting the appropriate operational deployment profile and tactics. Remember, Building Knowledge=Firefighter Safety.
Modular buildings and modular homes are sectional prefabricated buildings or houses that consist of multiple modules or sections which are manufactured in a remote facility and then delivered to their intended site of use. The modules are assembled into a single residential building using either a crane or trucks.
Modular buildings are considerably different from mobile homes. Off-frame modular dwellings differ from mobile homes largely in their absence of axles or a frame, meaning that they are typically transported to their site by means of flat-bed trucks; however, some modular dwellings are built on a steel frame (on-frame modular), which can be used for transportation to the site. Many modular homes are of multi-level design, and are often set in place using a crane.
MODULAR HOMES ARE NOT MOBILE HOMES
Mobile names (also known as manufactured homes) are built according to the federal HUD building Code. This requires all mobile homes to built on a non-removable steel chassis, which severely limits their design options. Modular homes and buildings have no design limitations they can be any shape or size and will meet or exceed you local and state building codes. Modular buildings are just like any traditional building except they are modules (pieces) that are pre-built in factories and then assembled together using giant cranes in a similar fashion to lego blocks. Factory Built Housing (FBH) dates as far back as the early 1900's with the advent of the Sears & Roebuck homes that were purchased out of a catalog and shipped to the customer. Customers would choose their design and several weeks later their new home (in 30,000 pieces) arrived via railcar! This was the beginning of the factory built concept where components of a home would be constructed off site and shipped to a building location.
After World War II wartime factory production quickly changed over to providing consumer products for a growing post war economy. This included providing housing. The manufactured housing industry saw a dramatic increase in popularity as the nation's citizens became more affluent.
The 1960's and early 1970's saw manufacturers start to create a "modular" home product. This was basically a site built or "stick built" home completed in two units, transported to the building site on flat bed frames and then erected onto a permanent foundation. During this period the style of home was typically limited to a ranch home and normally consisted of a single floor and two major components or modules.
Manufactured and modular construction both grew substantially during the late 1970's and into the early 1980's. During this time, traditional builders (stick builders) struggled to keep up with demand. As a result, factory built homes began to emerge in the marketplace. Designs of modular homes moved from the typical ranch style to more complex split level, Cape Cod (1 ½ story) and two-story homes. Commercial applications of modular construction including motels, offices and school classrooms also began to emerge. Multiple rooflines, customized exteriors and more contemporary designs also began to develop.
During the mid-to-late 1990's growth continued as home manufacturers began to build larger and more complex homes. Modular manufacturers ventured into sophisticated two-story, multi-family dwellings and customized luxury homes.
By this time many high-end modular homes cost more than $500,000, and that only included the unfinished units from the factory. This was in sharp contrast to consumers' traditional mindset regarding modular homes. The industry had begun to mature and be recognized as a viable option that was in many cases preferable to traditional (stick built) homes.
Since 2000, modular building systems have seen an increase in production due to the favorable building conditions throughout the United States. As the demand for skilled labor and quality materials increases, modular construction will continue to be an attractive option for those seeking top quality construction at competitive prices.
Time Lapse Modular Construction HERE
Articles Recently Posted on Buildingsonfire.com
These are a series of investigative reports that come out of Boston (MA)from Myfoxboston.com and Fox25
Shoddy construction in a modular home?: MyFoxBOSTON.com
Modular home construction to change: MyFoxBOSTON.com
Filed Under: Anatomy of Buildings • Buildings • BuildingsonFire • Pre-Planning
Comments (0)
Leave a Reply
You must be logged in to post a comment.