By Christopher J. Naum, SFPE on Jun 04, 2011 with Comments 0
San Francisco (CA) Fire Department Lt. Vincent Perez, 48, died in the line of duty during fire suppression operations trying to extinguish a fire at a four-story residential occupancy in the Diamond Heights section of San Francisco. FF Anthony Valerio, 53, is reported in critical condition at San Francisco General Hospital's intensive care unit with severe burns.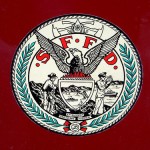 According to published reports, a third firefighter was treated and released for minor burns and smoke inhalation, Talmadge said. Her name was not released.
The single family home was constructed in 1975 and has 2058 square foot of living space, 3 bedrooms and 3.0 bathrooms.
San Francisco Chronical; S.F. firefighter dies, second fighting for life; Article and Photos HERE
Filed Under: BuildingsonFire • Combat Fire Engagement
Comments (0)
Leave a Reply
You must be logged in to post a comment.