By Christopher J. Naum, SFPE on Jan 06, 2011 with Comments 0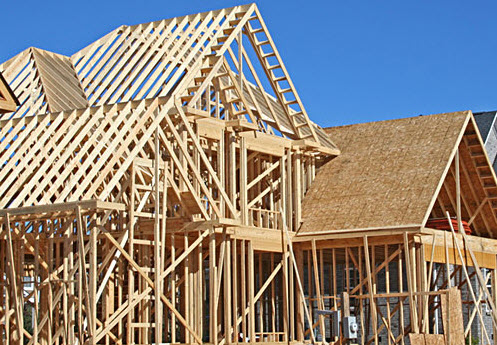 Of the many issues affecting the Fire Service, the prevailing challenge that has a pronounced impact on operational safety is the assimilation of engineered structural systems (ESS) into mainstream building design and construction. The presence of engineered structural systems (ESS) are no longer considered to be an innocuous feature in a given building or occupancy; it is the predominate feature in nearly all current construction, renovation and adaptive reuse or infill applications. It has become far more than just concerning ourselves with the presence of a simple light-weight or "engineered" truss roof system or a wood I-beam  floor assembly.
There is a new lexicon of building construction components and systems that must be added to your operational safety vocabulary and incident action plans. There is a new terminology, applications and a knowledge base to learn that will support operational excellence and support the integrity of incident safety performance of companies and personnel. Do you know what they represent and how these components, assemblies and systems may affect or influence an incident?
The fire service continues to apply the term "light weight construction" to a wide variety of building construction and systems. This expression has become a miss-application of both term and the correlation of risk and severity related to operational profiling. In other words, we apply and express the use of "light weight construction" for all types of engineered components, systems, designs and assemblies in nearly all types of building construction and occupancy use. Although the roots of the term can be traced back to the early 1980′s, and its application to the (then) emerging use of trussed roofing systems and the advent of wood I-beam floor supports (sans solid dimensional lumber joists), the use of the terminology in today's context of risk assessment, strategic and tactical management and deployment models and within the context of incident operational tactics is no longer applicable, valid or suitable. It must be expanded into a more specific and descriptive level of classification and correlation.
For the most part, when discussing buildings and occupancies, aside from classifications related to code type or class as an element of fire resistance; the emphasis has been to differentiate between conventional and engineered construction, and the application of the term "light weight construction". I continue advocating and promoting through my lectures that it's much more than this when looking at the spectrum of construction and the structural anatomy of buildings. Current and past generations of buildings, construction and occupancies can be more accurately differentiated and classified within six (6) expanding categories in the following Building Construction Systems;
Heritage:                   Pre-1879
Legacy:                      1880-1944
Conventional:      1945-1964
Light Weight:        1965-1995
Engineered:           1996-2009
Blended Engineered: 2010-          
We'll discuss these six classifications in greater details in future postings here and expand the level of details on the CommandSafety.com and Buildingsonfire.com sites. Our current generation of buildings, construction and occupancies are not as predictable as past "conventional" construction, therefore risk assessment, strategies and tactics must change to address the advancement of new rules of combat structural fire engagement. But if you don't understand or know what and how those changes in predictability have occurred, you may be operating with a false sense of operational risk and safety margin.
It's a Lot More than just talking about "Light Weight" Construction….
From Plywood-CDX….to
Particle Board- PB…..to;
Orient Strand Board-OSB
Structural Composite Lumber- SCL
Laminate Strand Lumber- LSL
Laminate Veneer Lumber-LVL
Structural Insulated Panels-SIP
Parallel Strand Lumber-PSL
Machine Stress Rated Lumber- MSR
Medium Density Fiberboard-MDF and MDL (Lumber)
Finger Jointed Lumber-FJL
Adhesives…..
Do some research and check these terms out for starters. We'll talk more about these components and assemblies in the near future. So get busy on your down time today over the next few days and discover the implications these components may have in your community….
Here's a link to a past informative posting related to engineered systems and their relationship to firefighter safety and operations, HERE. There's some great contributed information and manufacturer "insights" on the subject engineered wood I-joists and beams and firefighter safety. There are some interesting statistical extrapolations, correlations and conveniences' that attempt to make the case. But then again, You be the judge. Take at look at the presentation developed by the American Forest and Paper Association, HERE and HERE.
 
If you haven't done so yet, don't forget to check out the free online training program on Structural Stability of Engineered Lumber in Fire Conditions at the UL University developed and provided by Underwriter's Laboratories (UL),  HERE
Here's a series of other important Reference Links that provide some insights on operational safety, incident conditions and factors and the lessons-learned from a number of LODD events;  
NIOSH Publication No. 2009-114: Preventing Deaths and Injuries of Fire Fighters Working Above Fire-Damaged Floors HERE
 NIOSH Publication No. 2005-132: Preventing Injuries and Deaths of Fire Fighters Due to Truss System Failures HERE
Volunteer Deputy Fire Chief Dies after Falling Through Floor Hole in Residential Structure during Fire Attack—Indiana, HERE
First-floor collapse during residential basement fire claims the life of two fire fighters (career and volunteer) and injures a career fire fighter captain – New York, Report HERE
Career Fire Fighter Dies After Falling Through the Floor Fighting a Structure Fire at a Local Residence – Ohio, HERE
Colerain Township, Ohio Double LODD Preliminary Report, HERE
Career engineer dies and fire fighter injured after falling through floor while conducting a primary search at a residential structure fire – Wisconsin, HERE
NFPA Report on Light Weight Construction, HERE
Informative USFA Coffee Break series postings related to Building Types & Fire Resistance:  HERE. HERE, HERE, HERE, and HERE
Filed Under: Anatomy of Buildings • Buildings • Engineered Systems & Materials
Comments (0)
Leave a Reply
You must be logged in to post a comment.