By Christopher J. Naum, SFPE on Jan 18, 2011 with Comments 0
 DC firefighters battled a two-alarm house fire this afternoon in the Shaw section of the city. 
The call came out at 15:41 hrs. First arriving Engine 6 reported heavy fire showing from side Alpha of a two-story end of row house. Fire was later reported in the attic area of the house as well. 
A second alarm was sounded. In all about 100 firefighters worked to knock down the bulk of the fire in about 30 minutes, firefighters did an outstanding job containing the fire with minimal extension. Several firefighters received minor injuries. 
Box: Engines 6-12-4-9-16, Trucks 4 & 9, BFC 1, BFC SO, Squad 1 
Photos by Elliot J Goodman DCFD.com
For additional Scene Photos link to DCFD.com HERE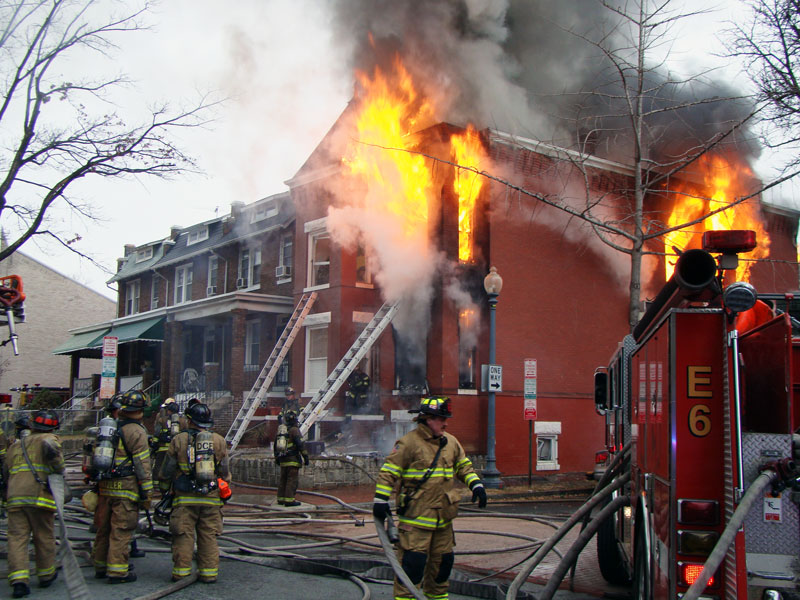 Filed Under: BuildingsonFire • Combat Fire Engagement
Comments (0)
Leave a Reply
You must be logged in to post a comment.