By Christopher J. Naum, SFPE on Oct 29, 2011 with Comments 0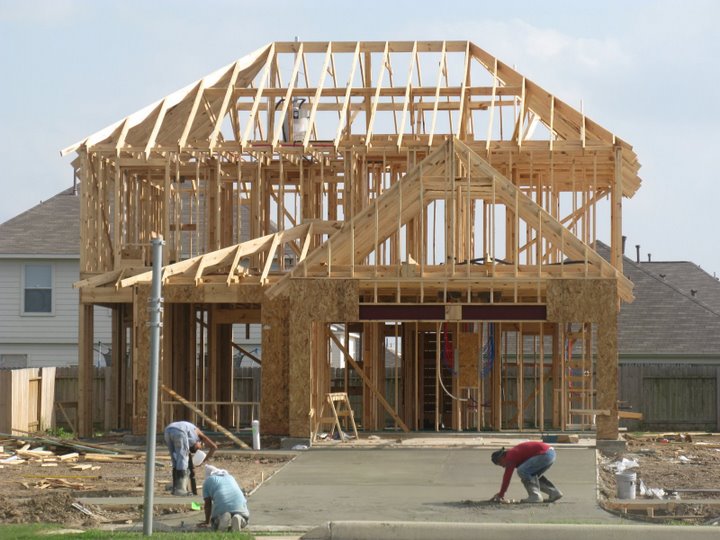 CNN recently presented an informative piece on the continuing trends in the design and use of engineered structural systems (ESS) . CNN correspondant Gerri Willis provides an informative and  insightful look at something the fire service knows all too well.  Here's some additional information for you; According to the Wood Truss Council of America (WTCA), wooden trusses are used in roof systems in more than 60% of all buildings in the United States [SBCMAG 2004]. Truss and related engineered wooden floor systems are also becoming more common. Today, more engineered structures use lighter weight materials, producing …larger spans and clear openings. Trusses can be designed to carry expected loads, be produced economically, be safely handled, and reduce construction costs.
Engineered building components may provide adequate strength under normal loading; but under fire conditions, these truss systems can become weakened and fail, leading to the collapse of roofs, floors, and possibly the entire structure. Truss systems are usually hidden, and fires within truss systems may go unnoticed for long periods of time, resulting in loss of integrity.
Structural design codes often do not factor in this decreased system integrity, as fire degrades the structural members. Fire fighters typically rely on warning signs to indicate imminent truss failure such as roofs and floors that feel spongy or are visibly sagging. Quite often, these warning signs are not good predictors of truss system failures. The United States Fire Administration (USFA) reports that during 1990-2000, structural fires and explosions accounted for 46.1% of all reported fire fighter fatalities (500 of 1,085) [USFA 2002].  Statistics compiled by the WTCA suggest that 4.7% of the total fatalities (108 of 2,286) during 1980-2001 were due to structural collapse [Grundahl 2003b]. Fifteen separate incidents investigated by NIOSH identified at least 20 fatalities and 12 injuries that have occurred from 1998-2003 during fire-fighting operations in buildings containing truss systems.
http://us.cnn.com/video/?/video/living/2009/12/18/willis.new.housing.fire.danger.cnn CNN Reports on ESS Dangers
At least three scenarios can occur in which fire fighters suffer fatalities and injuries while operating at fires involving truss roof and floor systems:
1. While fire fighters are operating above a burning roof or floor truss , they may fall into a fire as the sheathing or the truss system collapses below them.
2. While fire fighters are operating below the roof or floor inside a building with burning truss floor or roof structures , the trusses may collapse onto them.
3. While fire fighters are operating outside a building with burning trusses , the floor or roof trusses may collapse and cause a secondary wall collapse.
Filed Under: Anatomy of Buildings • Engineered Systems & Materials
Comments (0)
Leave a Reply
You must be logged in to post a comment.