By Christopher J. Naum, SFPE on Jan 20, 2011 with Comments 0
Fire Community Mourns Loss of Firefighter Who Died In Four-Alarm Blaze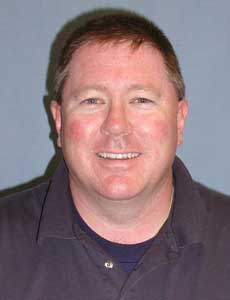 Towson, Md. (January 20, 2011) — The Baltimore County fire community today mourns the loss of Mark G. Falkenhan, the Lutherville volunteer firefighter who died in last night's four-alarm blaze at a Hillendale apartment complex.  
In addition to his affiliation with Lutherville VFC, Falkenhan, 43, was a member of Baltimore County's career fire department for 16 years, from 1990 to 2006. He was a paramedic/firefighter whose assignments included the Fire-Rescue Academy, where he was an instructor.  He served at many stations, including Woodlawn, Dundalk, Golden Ring, Essex, Eastview and Fullerton.  
Falkenhan resigned in 2006 and was most recently employed with the U.S. Secret Service.  
In addition to his membership at Lutherville, he was a life member and past chief of the  Middle River Volunteer Ambulance Rescue Co.  
The call for the fire at 30 Dowling Circle came in to fire dispatchers at 6:18 p.m. The call came in as a kitchen fire; however, fire investigators have not determined that the fire originated in the kitchen. The fire remains under investigation. Fire Chief John Hohman has asked the Federal Bureau of Alcohol, Tobacco and Firearms for assistance.  
Engine 11 was the first-arriving engine. The fire quickly escalated to a second-alarm, and eventually four alarms worth of equipment were dispatched. About 30 pieces of fire equipment and 100 fire personnel responded.  
At some point, Falkenhan called a mayday, indicating he was in distress. He was on the third floor, searching for fire victims. His partner was able to escape through a window on the third floor. Firefighters found Falkenhan on the third floor and moved him to the balcony, where crews delivered him to paramedics. Medic personnel administered advanced life support measures and transported him to St. Joseph Medical Center.  
Fire crews rescued two civilians who were critically injured. An adult female was transported to the Johns Hopkins Bayview Burn Center, and an adult male was transported to Sinai Hospital.  
Firefighters contained the fire to a single garden-apartment building. About 30 residents were displaced during the fire, but about 20 of those lived in adjacent buildings and were able to return. Baltimore County's Office of Emergency Management has been working with the Red Cross and the building management to help the victims who lost their homes. There are twenty residents have been able to return to their apartments.  
A firefighter has not died while engaged in firefighting operations in Baltimore County since the Shiller's furniture store fire in Dundalk 26 years ago, where three firefighters were lost.  
Standard Fire Department procedures call for a full investigation of any line of duty death. That investigation already is under way.   
Falkenhan is survived by his wife, Gladys, and two children aged 14 and five. 
Filed Under: In the Streets
Comments (0)
Leave a Reply
You must be logged in to post a comment.