By Christopher J. Naum, SFPE on Feb 19, 2011 with Comments 0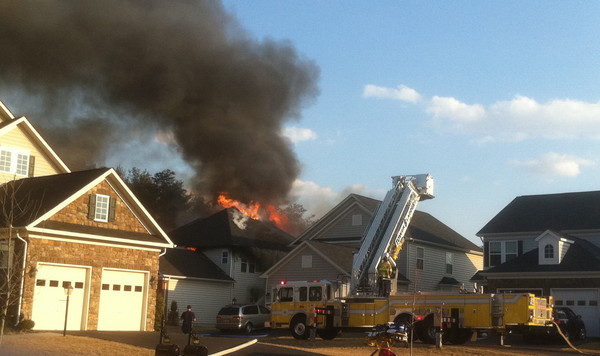 Residential House Fire in  Broadlands community of Loudoun County, Virginia 

Loudoun fire and rescue units were on the scene of a fire in Broadlands on Thornblade Circle on the afternoon of February 18, 2011. Dispatchers received the call at 4:17 p.m. and responding units arrived to a working fire.
"They reported heavy fire," said Craig Simpson, a spokesman for Loudoun Fire, Rescue and Emergency Services.
Units from fire stations 6,9, 19, 22 and 23 reported to the scene, along with the fire marshal's office and the battalion chief.
While an official report is forthcoming, unofficial information from one fire and rescue source said no one was home and that the fire appeared to have started on the deck. The source also said the home appears to be a total loss.
Flames could be seen shooting from more than one part of the roof before firefighter controlled the fire and a dark plume of smoke filled the sky.
Further information was unavailable from the public information office until personnel on the scene issue a report. Firefighters appeared to have the blaze under mostly under control by about 4:50 p.m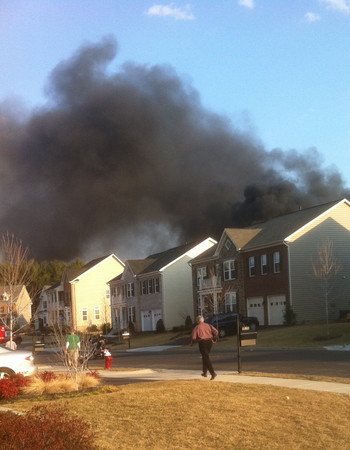 Filed Under: BuildingsonFire • Combat Fire Engagement
Comments (0)
Leave a Reply
You must be logged in to post a comment.