By Christopher J. Naum, SFPE on Feb 25, 2011 with Comments 0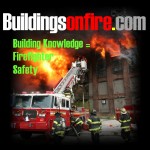 The LAPD made it clear yesterday that arson has been ruled out in the fire last week that killed Firefighter Glenn Allen. But the circumstances surrounding the death of the 61-year-old Los Angeles firefighter's death are still a part of an investigation that involves homicide detectives. The home is considered a crime scene with police on the scene around the clock.
Previous Posting: Los Angeles firefighter dies of injuries; Gypsum Board Ceiling Systems and Firefigher Safety
News reports indicate that one angle being explored is the role the construction of the 12,500-square-foot home played in this tragedy. The home was to be the backdrop for a German reality TV show starring Heidi Klum similar to "America's Next Top Model".
 
Here's what the Los Angeles Times reports:
Sources told The Times that there is no evidence that the fire was intentionally set, but investigators are trying to determine whether the recently rebuilt house was constructed properly and in a sound and legal manner.
The fire appears to have started near a fireplace and then extended into the attic, according to L.A. City Fire Deputy Chief Mario Rueda.

Officials say arson is not a factor and apparently a plastic line in the home's sprinkler system burned through and filled the ceiling with water.

The LAPD's robbery-homicide division is now in charge of the investigation, in conjunction with the Los Angeles Building and Safety Department and the L.A. Fire Department.

"The city of Los Angeles has stringent building codes, and those building codes are made not only to protect residents, but also to protect our firefighters," LAPD Chief Charlie Beck told KTLA. "So we're looking into what exactly was the situation at that house." 
One community activist has already moved ahead to the next step and written a column considering the possibility that corners were cut to provide yet more mind numbing television. Click here for that opinion. 
As news about the direction of the investigation broke, people gathered for a vigil last night at Fire Station 78 in Studio City to honor Firefighter Glenn Allen. That story is below. Firefighter Allen will be buried later today.
 
From STATter911.com
Filed Under: In the Streets
Comments (0)
Leave a Reply
You must be logged in to post a comment.