By Christopher J. Naum, SFPE on Jan 18, 2011 with Comments 0
A couple of video clips of a 16,000 square foot Residential House Fire in Heath, Texas, which is an eastern suburb of Dallas, May 6, 2010 that resulted in a $6 million dollar loss.
May 20, 2010
By JIM HARDIN Herald-Banner The Zope Gazette Thu May 20, 2010, 07:57 AM CDT
HEATH — Investigators still have not determined what caused a fire that resulted in about $6 million in damages to a 14,000-square-foot house in Heath and minor injuries to three firefighters.
"There's nothing new on the investigation," Sgt. Scott Trammell of the Heath Department of Public Safety said Tuesday.
He said arson, police and insurance investigators are looking into what possibly caused the Thursday, May 6, fire. Trammell added, however, that "there is no evidence of arson."
Due to the size of the blaze, fire departments from Rockwall, Fate, Royse City, Forney and Terrell were called in to assist Heath. Trammel said the effort involved 48 firefighters and 14 pieces of firefighting equipment.
The Heath Department of Public Safety responded to a water flow (sprinkler system) alarm at the Clint Pittman residence, 8220 Farm to Market 549, at 1:25 p.m.
When firefighters arrived, smoke was seen coming from the house. Firefighters found a small fire that had been extinguished by the sprinkler system. A news release stated that during ventilation operations, firefighters were informed of a hidden attic access that had been cleared during the initial check. Fire was discovered during a second investigation of the hidden space.
According to the news release, investigators have narrowed the point of origin to inside the residence's first floor and it is believed that high winds contributed to the rapid spread of the fire.
Trammell said construction on the house had been completed recently. The $6 million damage estimate is for the structure only, Trammell said, and does not include furnishings.
The officer added that Pittman, his wife and some workers were at the house when the fire occurred.
During the interior fire attack, the news release stated, Heath Public Safety Officer Jevin Womack sustained second degree burns to his hands, along with smoke inhalation. He was transported to Parkland Hospital, where he was treated and released.
Terry Garrett, director of public safety, sustained minor injuries and was treated at Texas Health Presbyterian Hospital in Rockwall.
About 9 p.m., firefighter Greg Givens of the Rockwall Fire Department was transported to a local hospital, where he was treated for heat exhaustion.
The fire scene was released about midnight. Trammell said FM 549, which had been closed while firefighters were battling the blaze, was reopened to traffic shortly after midnight.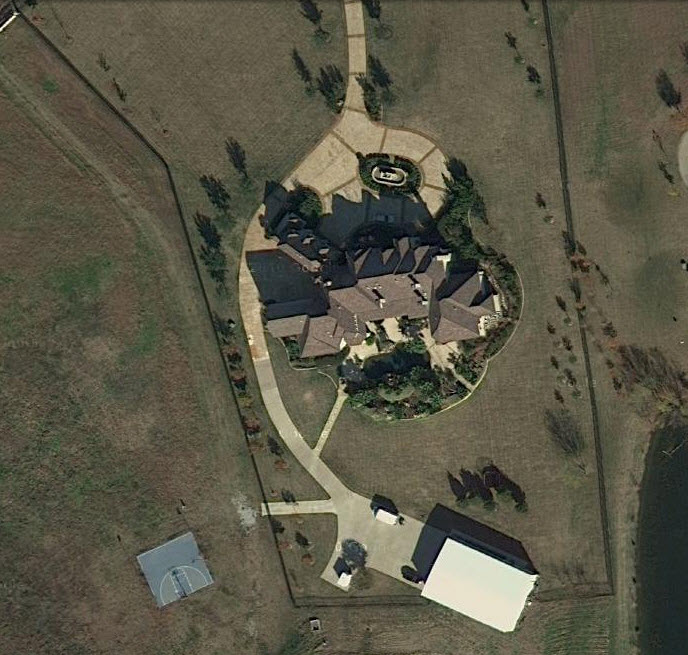 Filed Under: Combat Fire Engagement • In the Streets • Training Division • Videos
Comments (0)
Leave a Reply
You must be logged in to post a comment.