By Christopher J. Naum, SFPE on Jan 16, 2011 with Comments 0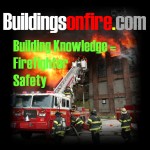 Exactly three years after an Acushnet modular home burned to the ground, a new safety rule that was sparked by the blaze is now in effect.
On Tuesday, the Massachusetts Board of Building Regulations and Standards voted unanimously to require that builders use mechanical fasteners (such as nails, screws and staples) rather than just adhesive when affixing gypsum ceiling panels to framing. Although the emergency amendment to the state building code applies to both residential and commercial buildings, Robert Anderson — a board member and chief of inspections for the state Department of Public Safety's building division — said he believes that most "glue-only" applications are used in modular homes.
Effective Thursday — the third anniversary of the Jan. 13, 2008, fire — the change kicks off what could become a series of stricter rules for modular buildings in Massachusetts.
"The process worked," said Kevin A. Gallagher, chief of the Acushnet Fire and Emergency Medical Services Department, who has made modular building reforms a personal crusade.
Chad C. Harvey, executive director of the Pennsylvania-based Modular Building Systems Association, has called the use of an adhesive mixture of polyurethane and air in modular homebuilding safe and efficient, and said it causes less drywall cracking and fewer "nail pops" than metal fasteners.
But Gallagher, who has served on the building board since September, says the glue is "highly flammable." This, he contends, along with the void space created by stacking the box components of a modular home, helped speed the Acushnet fire's spread.
The building board initially voted for the regulatory change in April. At that time, it wasn't slated to go into effect until October, to give the modular building industry a chance to demonstrate that gypsum board affixed with glue alone will hold for as long during a fire as when mechanical fasteners are used. The board later granted the industry extension until January to provide these third-party test results, according to Anderson.
"Unfortunately, despite our best efforts, we are unable to meet the (board's) deadline," Harvey wrote in a Jan. 7 letter to board Chairman Alexander MacLeod. "In light of the above information … the modular construction industry will comply with the new requirement to utilize mechanical fasteners in the state of Massachusetts." Harvey said the industry still plans to present test results to "resolve the current allegations," however, and Anderson predicted the board would agree to hear them.
"Consumers should be aware that there are no safety or quality trade-offs when it comes to modular construction," Harvey said in a Thursday e-mail to The Standard-Times.
While "satisfied" by the board's action, Gallagher said he'll press for stricter regulations, on both the state and national levels, for modular residences. In the meantime, staff for the building board is also preparing several suggested changes to the manufactured building regulations of the state code, according to Anderson, who said proposals could come before the board by May.
Potential revisions include strengthening the complaint process for modular buildings and requiring dealers of modular homes to be state licensed or certified.
By ANIKA CLARK
southcoasttoday.com January 14, 2011 12:00 AM
Filed Under: Anatomy of Buildings • Buildings • In the Streets
Comments (0)
Leave a Reply
You must be logged in to post a comment.